Welcome to Eugaia!
Premium quality, beauty blends and well-being based supplements!
New Zealand Based Team,
Worldwide Shipping
Loyalty Rewards,
Quick Eco Shipping

Introducing Eugaia Bloom:
Our Signature Eugaia Bloom Premium Hydrolysed Marine Collagen+. Made from high quality ingredients in a GMP certified factory to ensure quality and safety! Eugaia Bloom is a high dose, super concentrated combination of carefully crafted ingredients. Eugaia Bloom has been created to include more benefits than just collagen based benefits. We did this on purpose as collagen should work together in unison with other ingredients in order to give you the results you want!


Reason's To Try Eugaia Bloom Collagen+ Today!
Supports normal collagen formationSupports joint function and bone healthSupports skin appearance, texture and complexionSupports skin elasticity, hydration and repairSupports immune health/immune systemSupports strong hair and nailsDetoxing benefitsSupports a healthy gutAssists metabolismGlowing skin that is moist and soft

Introducing Eugaia Nurture:
Introducing Eugaia Nurture Collagen & Mushroom Blend. NURTURE YOUR SKIN, MIND & BODY Enjoy the delicious Eugaia Nurture! Our premium blend of ingredients has been formulated to support your hair, skin, nails and wellbeing from within. Our formula is made with the goodness of mother earth in the form of 3 high-dose, 10:1 ratio Mushroom Extracts (Cordyceps, Lion's Mane & Tremella). We have combined a high dose of Hydrolysed Marine Collagen (for beauty support) along with 10:1 ratio medicinal mushroom extracts of Lions' Mane, Cordyceps, and Tremella (for Mood, Clarity, Focus, Beauty, Energy, Hydration, Vitality, Gut Health, and Mental Calmness)


Eugaia Nurture Supports
-Brain Function-Stress & Mood Management-Clarity-Focus-Energy levels-Hydration levels-Gut Health-Beauty for hair, skin and nails
Eugaia Bloom
Collagen Blend With 8 Actives!
Active Ingredients in Eugaia Bloom:
More than just marine collagen
Hydrolysed French Marine Collagen
Hydrolysed Elastin
Functional Keratin
Vitamin C (as Ascorbic Acid)
Zinc (as Zinc Gluconate)
Vitamin B3 (as Niacinamide)
Apple Cider Vinegar Powder
Livaux® New Zealand Gold Kiwifruit Powder
Eugaia Nurture
Dairy Free Collagen Creamer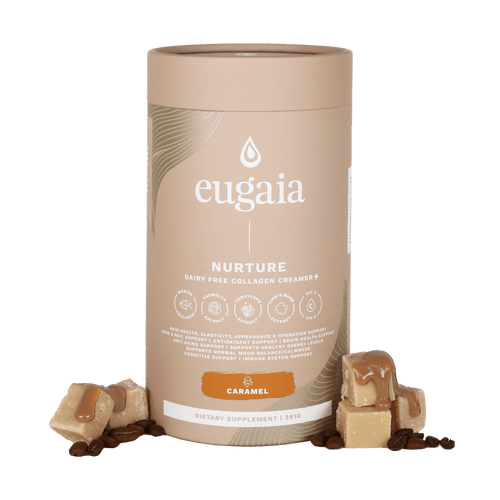 Premium Hydrolysed Marine Collagen Blend
With powerful 10:1 ratio mushroom extracts
Dairy Free- made with coconut milk
Active Ingredients in Eugaia Nurture:
More than just marine collagen
Hydrolysed French Marine Collagen
Cordyceps 10:1 Ratio Mushroom Extract
Tremella 10:1 Ratio Mushroom Extract
Lion's Mane 10:1 Ratio Mushroom Extract
Vitamin C
What We Believe In:
Premium Blends & Premium Supplements
Sustainably Sourced Collagen
Crafting Beautiful Formulas
Eco Friendly Shipping
Quick Efficient Service
Great Tasting Formulas
Giving You Real Time Parcel Tracking
Rewarding Our Loyal Customers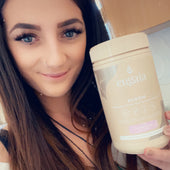 Olivia G
(Product - Eugaia Bloom)
"Absolutely love it! I've tried 3 other collagens on the market and nothing compares to this one. Just amazing, never stop making it!!"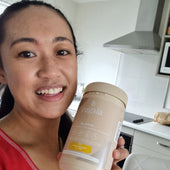 Pamaela
(Product - Eugaia Bloom)
"Super awesome! Tastes yum. And some of the stubborn bumps on my chin had started to disappear"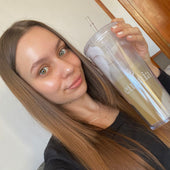 Kayleigh
(Product - Eugaia Bloom)
"Today marks only 1 week of using Eugaia, & I don't think I could ever go back. I've already noticed a glow to my skin that wasn't there before, I am feeling so hydrated! My hair is also feeling smoother. Can't wait to see more results.. thanks Shannon, Hamish & the Eugaia team!"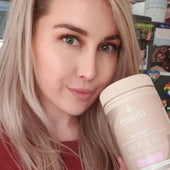 Kylie M
(Product - Eugaia Bloom)
"I love the flavour and how easily it dissolves! I've been using Eugaia for 5 weeks and my skin is so hydrated and my eyelashes are growing like crazy!"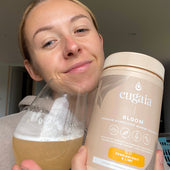 Amber
(Product - Eugaia Bloom)
"By far the best tasting collagen I've ever tasted! Which is already a plus for me. Can't wait to see results!"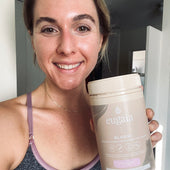 Gina P
(Product - Eugaia Bloom)
"I have always had very fine thin hair and Eugaia was my last effort before extensions. I'm only three weeks in but even my mom who I only see every few months noticed the fullness in my hair. This isn't a huge transformation by any means but it is fuller. I also have noticed I'm not bloated or as gassy as usual (total win there) my boyfriend says thanks lol. I want to keep using this product for 6 consecutive months by then I should have a full opinion"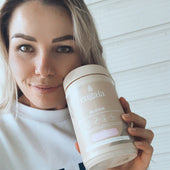 Zara
(Product - Eugaia Bloom)
"IN LOVE! I have the strawberry & lime and it tastes soo good! Love starting my day with this- great way to get some water in first thing too! Will Deffs keep repurchasing"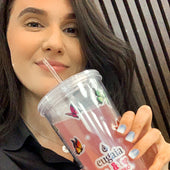 Michaela
(Product - Eugaia Bloom)
"I love it! I've noticed my skin more glowy and healthier, it also tastes amazing!"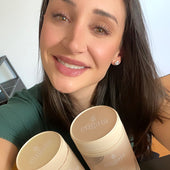 Fernanda C
(Product - Eugaia Bloom)
"I'm in love with Eugaia Marine Collagen! I've never seen my skin, hair and nails with a better appearance, hydration and texture. Eugaia is everything I ever wanted and more.. <3"

REWARDS WITH EUGAIA
Earn rewards for shopping
Get members only benefits
Every $1 spent = 1 point
Earn vouchers to use on eugaia
Eugaia On Instagram
#Eugaia Premium Beauty Blends and Well-being Supplements 🌺
📸 Tag us to be featured #eugaia